Our CRM/ERP/SaaS Products
1. Realty Admin - A Construction ERP
REALTY ADMIN is a large-scale ERP for construction companies to manage their main aspects like Material Inwards, Visitors, Property Bookings, Accounting, Payment Collection, Partners Investments, Office Expenses, and so on.
Features:
CLOUD-BASED & RESPONSIVE APPLICATION
ANALYTICAL DATA REPRESENTATION
VISITOR MANAGEMENT
BOOKING MANAGEMENT
PAYMENT MANAGEMENT
AUTO-GENERATED PDF RECEIPT
MATERIAL OR SERVICE INWARDS
LABORS MANAGEMENT
OFFICE EXPENSES
PARTNER ACCOUNTS
SECURED ACCESS
2. Earth Movers – Automation System
EARTH MOVERS is the cloud based web application with Login Functionality to provide secure and long-term data storage for local Earth Movers businesses.
This application handles all vehicle/machine expense details, project/work expenses and billing details, labor salary and machine maintenance data management to help us to stay update with business growth.
Features:
DASHBOARD WITH ANALYTICS
MACHINE MANAGEMENT
OPERATORS MANAGEMENT
EXPENDITURE MANAGEMENT
MACHINE MAINTENANCE
ATTENDANCE & PAYMENT SYSTEM
PROJECTS MANAGEMENT
BILLING MANAGEMENT
MOBILE RESPONSIVE
CLOUD BASED WITH MULTI LOGIN FUNCTIONALITY
3. iDMS- Document Management System
iDMS Document Management System is the SaaS application to manage all our digitized documents.
Features:
CLOUD BASED WITH MULTI LOGIN FUNCTIONALITY
MANAGE SYSTEM USERS
IMPORT DATA THROUGH EXCEL SHEETS
DOCUMENT SEARCH, LIST, VIEW & PRINT
DOCUMENTS SORTING
DOCUMENTS DOWNLOAD
MOBILE RESPONSIVE APPLICATION
REPORTS GENERATION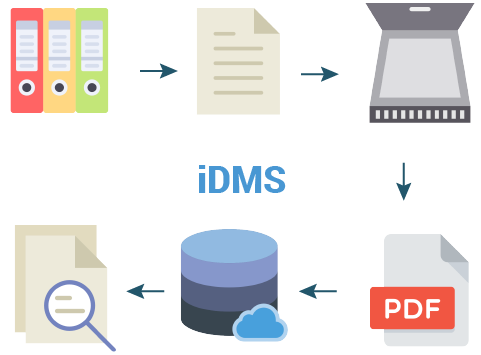 We develop the CRM/ SaaS/ ERP applications for various industries with the help of our modern, creative and unique ideas!