Customized ERP Software Development Solutions
Most Reliable Company for
With the Customized ERP Software, the system is developed based on the company experience. Developers get to design the ERP solution in accordance with what exactly you want with the software.
Custom ERP system enables the organization to automate plan, collaborate and execute their departmental business operations easily.
We are a top-notch company in customized ERP Software Development Services Solutions in Pune, India

Most of the businesses are adopting the use of custom ERP software solution as it opposed to manual procedure and legacy application as a result, Customized ERP software is quite efficient and cost effective.
Nevertheless, not all the conventional ERP will meet the organization's requirements; therefore, while deciding on ERP software, it is necessary to choose the most reliable one to meet business objectives.
In addition, custom ERP is the best choice and Ideate System is a custom software development company helps their customers by solving their business challenges by providing best in class customize software
We are not limited to any particular industry but also welcome to all verticals; Subsequently, We have served
Retail & FMCG

Manufacturing Industry

Transport and Logistics
Advertisement & Marketing
Energy and Utilities
And Pharmaceutical Industries
by implementing a customized ERP solutions that helps to make their business process automation.
With our several years of experience in developing custom ERP software for numerous industries, we understand how to align advanced technologies in fast changing business landscape.
Below are primary business benefits of custom ERP system.
1. User Interface:
Interactive and user-friendly user interface
2. Multilingual Supportive:
Fully supportive of multiple languages and multiple currencies
3. All industry Supportive:
Fit for small scale, medium, and large scale enterprises
4. Role-based accessibility:
Module configuration for role based accessibility
5. Real Time Accessibility:
Real time data accessibility across the industry
6. Instant Messaging:
Integrated messaging facilities
7. Improved Efficiency:
In short, fully automated sales and distribution process.
8. Standardized Process:
Optimized and automate the process for better management
9. Centralized management:
Collaborative with centralized management that reduces overhead
10. High efficiency:
In short, custom ERP software Improve business efficiency and speedup business processes
How custom ERP software modules can amplify profitability and productivity?
01. Capital Management:
All the account related activities are managed and controlled under capital management such as voucher creation, balance sheet and profit and loss statement helps in account management efficiently.
02. Human Resource Management:
This module focuses on monitoring and management of employee information, tracking employee performance review, moreover, employee payroll and attendance management; It also include travel and training management.
03. Advertising:
Advertise management seamlessly manage media and advertising activities of the organization.
04. Production:
Production modules focus on functionality relating to product manufacturing unit for example; machine scheduling, product manufacturing and daily progress tracking.
Instead of it, custom ERP also enable organization to manage warehouse management, sales and distribution management, purchase, fixed assets management and transportation management.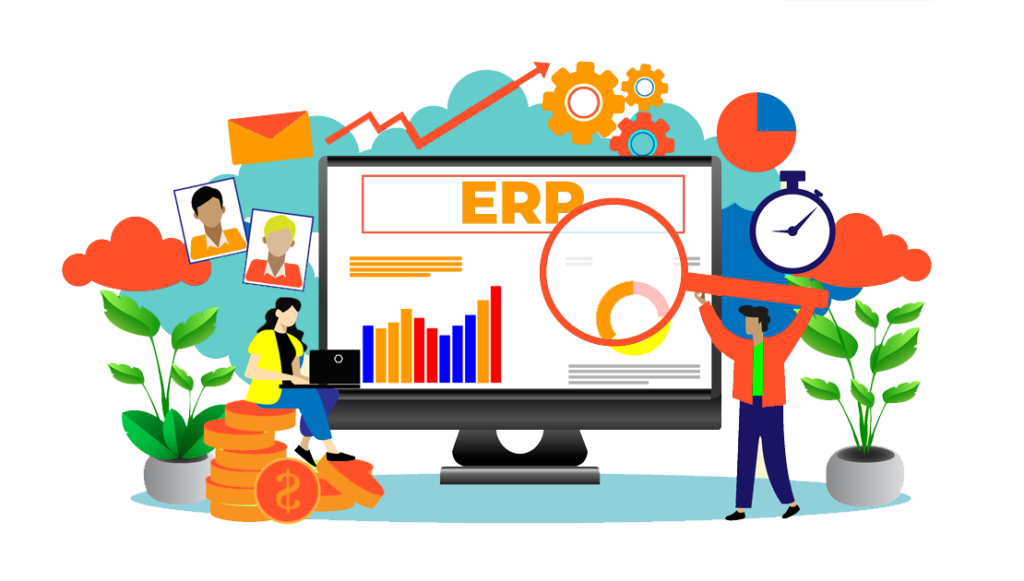 Why should choose Ideate Systems for Customized ERP Solutions?
Ideate system is quite dedicated to the quality of custom ERP solutions in addition to quality assurance which is the guarantee of the work
We are ISO certified company with over a decade of continuous service with reliability
Group of expert developers to fill out the business gap by implementing a custom ERP solution
24*7 support facilities by specialized experienced professionals
We are a team of skilled developers, designers, project managers, testers delivering enterprise business solutions to various industries
Ideate's Customized ERP Software Development Process:
Ideate Systems concentrates on all the stages of the custom ERP development process to deliver productive ERP system.
01. Requirement Analysis:
Our experts start working with getting all the necessary requirements and information about your prospects meanwhile, with requirement analysis practice; we understand your expectation and what you are wanting from the custom ERP solution.
02. Plan & Design Solutions:
Custom ERP development means following effective components like current platform integration, infrastructure development, and data migration. Our team formulate a complete design plan to develop a custom ERP solutions.
03. Software Development:
Once finalizing the design plan, after that we move into the software development phase where our experienced software developers, project managers, QA engineers, and business analysts drive the development cycle efficiently.
04. Final Delivery with Deployment:
Once we complete the development part, our team starts working to integrate the system with the current business process, migration of data, and training to the clients. We are always open to serve before and after deployment.
05. Support and Maintenance:
As the ERP system is not fixed so we understand the client's business perspective and are open to making changes over the period. Ideate Systems offers complete customer support service for system upgrades and support.
For Custom CRM Software Development Services ..
Frequent Searches
customized ERP software solutions company | custom ERP application | ERP software for manufacturing industry | business process management software solutions | low-cost web-based erp for small business in India | Enterprise Relationship Programming [ERP]
Read More
Custom Software Development Services [ERP – CRM – SaaS]